Enter and Pay for your Classified Ad with our ONLINE FORM
Looking for a florist as soon as possible. Ability to do basic arrangements is required. Contact number is 905-820-3300 ( Jina - Floral department )

Pistil Flowers is a fast-paced floral company nestled in the the downtown Financial core. We are currently hiring talented designers to join our innovative design team.

If you are a self motivated, design concious individual with rock star interpersonal skills, please send along your resume to: yvonne@pistilflowers.com

We look forward to meeting you.
B.H. FLOWER WHOLESALE LTD.
Operations Supervisor (NOC 1211)

Job Duties:
Responsible for the daily planning and execution of warehouse operations
Responsible for the welfare and leadership of a group of employees to ensure safe, productive and efficient operations with all shifts
Monitor accuracy of employees to review objectives, service levels, productivity targets and the allocation of duties
Assist with scheduling, and monitoring of all warehouse personnel
Assist with the recruitment, orientation and training of warehouse employees
Actively participate in continuous improvement and customer partnering initiatives
Ensure smooth flow of processes to ensure productivity targets are achieved
Maintenance of site sanitation to the highest levels
Performance feedback and ongoing evaluation of staff
Manage employees through motivation and progressive discipline
Responsible to assist with special projects as assigned
Other duties as assigned
Terms of Employment: Permanent

Wage: $25 hourly for 30 hours per week

Benefit: 12 days paid holidays

Qualifications/skills Requirements:
Education: Completion of Secondary School
Experience: Minimum of two years of supervisory experience
Language: Speak English, Read English, and Write English
How to apply: bhflowercanada@gmail.com
Contact Information:
BH Flower Wholesale LTD.
910 Mid-Way Blvd.
Mississauga, Ontario L5T 1T9
YORK REGION FLOWER SHOP FOR SALE
Excellent opportunity to take over an established flower shop in Newmarket, near a major hospital, two funeral homes, retirement residences and several new residential subdivisions, currently under construction in close proximity.

The store is located at a major intersection, with great visibility in a busy plaza with ample free parking, lots of foot traffic and features a large display window to capture interest. The store maintains a strong online presence and loyal repeat clientele.

All inventory and fixtures are included in the sale
Large walk-in cooler
Display cooler
Computer/printer, cash till
Website and social media
Custom built desks and storage
Display tables, shelving and merchandising pieces
Seasonal gift-ware, home decor
Vases, baskets, buckets, houseplants and floral supplies, ribbon printer, etc
Great chance for a sole entrepreneur or a partnership

Asking $45,000 - Price is negotiable for a quick sale

This is a private sale.

Interested parties can send inquiry emails to yorkregionfloristforsale@gmail .com
or call Lorraine at 647-999-6804 for details.

Downtown flower shop has an opening for a full-time floral designer. Completion of a formal training program or equivalent experience in the retail floral industry is required. Must be creative and resourceful, and be able to communicate well with customers. Working knowledge of the FTD Mercury system would be useful. Position requires weekend work.

Please fax resume to King West Flowers at (416) 203-3036 or email to: contact@kingwestflowers.com
Looking for Shop Assistant / Junior Florist

The floral industry demands more than just knowledge of blooms – business knowledge, customer service and an eye for design are also necessary for success. We will do training for our systems, but some knowledge and skills are required. A commitment to exceptional customer service is required.

Position Summary
This is a sales role that entails answering telephone calls, e-mails, walk-in customers, suppliers, delivery drivers, and all unsolicited sales people! Flexible schedule, part-time and full-time during peak periods.
Responsible for efficient shop upkeep, restocking, wrapping, delivery co-ordination (phone, online tools, maps, city areas, logistical solutions – under promise, over delivery to clients, best method, best driver), and processing sales. Bring a willingness to learn TF Standards.
Experience or familiarity with: sales (up-selling), exceptional customer service, point-of-sale machines, Microsoft office suite, basic floral design and/or gardening aptitude.
Additionally, should have floral and/or business training - floral certificate or at least one year of floral shop experience
Required Skills:
Able to work independently and as part of a team
Excellent communication skills: written and verbal
Critical thinking and problem-solving: resolve issues before they become a problem
Send your resume to work@terrainflowers.com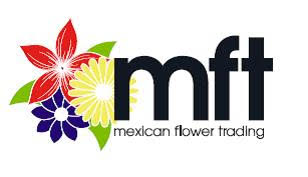 Floral Merchandiser/ Rep.
Quick, timely and efficient Direct Store Delivery (DSD) of required product.
Effective maintenance of floral displays; Merchandising and cooperation with store staff to merchandise in between drops
Contribute to customer satisfaction
Safe operation of a vehicle
Inventory management and sales growth
Responsibilities (Samples Tasks)
Load and deliver product, clean and maintain stands, record loss, invoice creation and accuracy
Follow a DSD schedule and make suggestions based on data collected from stores
Resolve customer concerns and respond to customer inquiries; follow protocol from MFT and retail store staff especially with regards to safety and vehicle operation
Communicate customer feedback within Mexican Flower Trading(MFT) and provide input into customer programs
Ensure a steady, manageable increase in sales
As a Merchandising and inventory specialist, this position is also accountable for:
• Reporting store by store and growth initiatives
• Be able to work independently and as a team, continually improving processes and speed
Generic Accountabilities:
• Providing advice and recommendations for improvement
• Supporting the company's goals
• Working cooperatively with others
• Informing the direct supervisor if progress on tasks is better or worse than expected
• Requesting clarification when in doubt
Skills, Knowledge & Qualifications
a high school diploma is required
Driver licence is required;
Knowledge of flowers, including care, features, benefits is an asset, but an openness to learn and adapt is essential
Previous experience in merchandising, and floral, or sales is an asset
Previous work in the retail is an asset.
Continuous improvement mindset and general knowledge continuous improvement approaches
Demonstrated success in implementing process improvements is highly valuable
Must be at minimum, a basic user of Microsoft Office products
Savvy with technology and comfortable with adopting new technologies
Keen eye for visual placement, merchandising.
We will be looking first for 3 reps to start ASAP based from Mississauga, and then shortly thereafter be seeking reps In London, Oshawa(Pickering, Bowmanville or Cobourg), Newmarket- and within a year, a rep for the Eastern Ontario Region (Ottawa).
Please contact us at 905-670-0870- Ask for Rebecca.
Broadview Flower Market is looking for a part-time floral designer, willing to work on Tuesdays, Thursdays, and Fridays, with some experience already.

Other responsibilities include:

- customer service for walk-in customers, phone, and online orders
- designing arrangements for display, and for orders
- assist in making wedding flowers

If you are interested, please contact us at broadviewflowermarket@gmail.com or at
416-778-0288

Forest of Flowers Franchise Corp. currently recruiting a Store Operations Manager for Full Time Position
Forest of Flowers was founded in 1996 and expanded into a successful Franchise Company in 2010 with currently 16 stores in 8 cities across Southwestern Ontario . We strive for excellence and are dedicated to satisfying and exceeding the needs and expectations of our customers and employees while we hold ourselves to the highest standards in the areas of integrity, honesty, commitment and accountability. We create a positive, team focused environment and believe in continually educating our team through training to provide superb customer satisfaction.
This position requires the following:
• Some level of previous Floral Experience
• Retail operations and the consumer sales process, ideally in a franchisee environment.
• Demonstrated experience in management best practices – documented SOP's and lean operations, training programs, staff management practices.
• Demonstrated leadership ability – training, coaching, and motivating.
• A proven understanding of retail financial metrics, and ability to correct and adjust to changing circumstances while protecting the integrity of the metrics.
• A general knowledge and appreciation of the sales and the marketing function.

Duties and Responsibilities:
• Team Development and Leadership for Franchise and Corporate stores
• Research and Planning in support of the Franchise Corporation and the Brand
• Franchise education and support on a daily basis
• Assist to increase consumer awareness through planning and implementing an annual marketing strategy
• Operations support using our EST Tool, Merchandising and weekly Buy templates
Personality traits
• Excellent communication and relationship building skills
• Excellence in all professional and personal areas of life
• Detail oriented, works well within a Team environment by creating a positive and opportunistic environment for Franchisees, their staff and corporate employees
• Dedication to exceeding the expectations of our customers, Franchisee's , and staff
• Ability to work under pressure
• Character of holding ourselves to the highest standards of integrity, honesty, commitment and accountability
Compensation
This is a Full Time position working from our London Head Office. Depending on the level of experience in all areas the wage will be $50,000 to $75,000 plus a bonus structure.
Interested applicants are encouraged to send a cover letter and Resume to;
Richard Overbeek
Vice president of operations richard@forestofflowers.com
APPLEBY FAMILY FLORISTS

Our award winning flower and gift shop has been in Burlington for 34 years.

We have a loyal clientele base both domestic and international. New customers come from referrals, corporations, walk-ins, charity events and through our website. Please check our reviews online.

Our store offers a myriad of flower arrangements and many unique gift items. We have excellent designers with years of experience, who are skilled at doing weddings, baby showers, birthdays, prom/graduations, funerals and flowers for any other occasions.

Located in a large busy mall that has a variety of businesses. Rent is very reasonable!

Please contact:

Barbara Beers, Broker Of Record, B.Comm; MVA
Royal LePage
Burloak Barbara Beers

Direct Line: 905-634-2335
Office: 905-634-7755
barbara@barbarabeers.com
www.barbarabeers.com
Hiring for Head Designer.
Full Time, Permanent Position.
Wage dependent on experience.
Live & work where others come to vacation!
Responsible for daily operations of a busy flower shop in the great mountain town of Fernie, BC

Duties will include, designing for everyday orders, weddings, and funerals, billing house accounts, deliveries, and some cleaning. We are a small shop and everyone share responsibilities of cleaning,etc.

Design Diva's need not apply! :)

Experience, skill and education needed for the job:

We are looking for an energetic, friendly, hardworking and creative individual who wants to join a growing team at a successful and published design shop! The right applicant will be up to date on current floral trends and techniques.

The applicant must have/be:
- minimum 2 years of floral design experience or education, or be able to prove equivalent skill through portfolio.
- Valid Driver's License
-Experience ordering and caring for large shipments of flowers.
- great customer and staff relation skills.
- be a team player and able to work alone
- Preference given to applicants with head designer or managerial experience - though willing to train in this area.
If you would love to live in the mountains, work at a thriving shop, and find a job with opportunities to grow then please send us your resume & portfolio! email to carmen@thegreenpetal.ca

Check out our shop & work at www.thegreenpetal.ca
Permanent part-time floral design position available.
Qualified candidates must have 2-3 years experience and certificate/diploma from an accredited school of floral design. Knowledge of Mercury and Dove systems an asset; have excellent command of verbal and written English skills and superb customer service. Please forward resume and 3 recent photos of work done ie. wedding, funeral, everyday to passmoresflowersinc@gmail.com
Please note only qualified candidates will be contacted
HUGE CLEARANCE SALE!!
Owner downsizing. If you're in the business or just getting started this is your lucky day!
I have a beautiful selection of decor items & accessories to choose from: Large double door flower cooler, Vases, Pedestals/urns, Drapery panels/bolts of materials, Overlays/runners, Wedding arches, Ribbons, 7 ft. Free standing tree, party lighting and many more items.
Please text or call me at 905-472-2712 or e-mail eleganzadesigns@rogers.com



Forest of Flowers in Mississauga is looking for a part time floral designer with some experience. Responsibilities will include:
Processing and cleaning flowers
Designing for the cooler, orders and walk in customers
Customer service for walk in customers, phone, internet and wire orders
Store maintenance
Must be flexible for day, evening and weekend shifts. Please contact us via email
( erinwood@forestofflowers.com ) or call 647-866-6074
Occasionally Gifted located in Oakville is seeking temporary full time floral designer(s) to assist with upcoming holidays. The successful applicant will have an extensive knowledge, training and experience in the art of flower arrangement.

Key qualifications are a demonstrated background in floral design and successful completion of a recognized floral design course. Equivalent experience in a design position will also be accepted.

To apply, please email your resume, covering letter and photos of your work to: aclark@occasionallygifted.ca Please include availability and salary expectations.

We thank all applicants however only those selected for interview will be contacted

Award Winning Flower Shop for Sale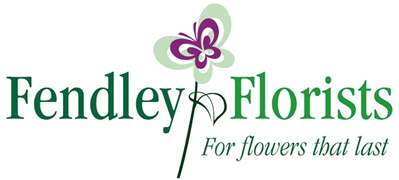 Fendley Florists has been serving the communities of Brampton and Georgetown since 1969. We are extremely well-known for providing long lasting flowers and excellence in customer service and have been voted favorite florist for many years. Our customer clientele consists of a strong corporate base, walk-in and phone-in clientele and a well-established internet presence. We are a 5 star FTD member and own an FTD POS system.

The current owners wish to retire and are offering our store at $199,000 including an extensive inventory, Corporate vehicle, new phone system, large walk-in cooler, two web sites, POS system with complete customer data history and much more.

We are happy to receive any inquiries regarding our store but would appreciate only serious inquiries only. Please email us at marmour@cogeco.ca only.


Pistil Flowers is looking to hire multiple freelance florists and floral assistants for the busy Valentine's Day season. The shifts would be for between the dates of Thursday February 9th to Tuesday February 14th. Shifts will range between 4-10 hours depending on each
candidates availability and store needs. Tasks will include but are not limited to; cleaning and processing flowers, assisting customers and taking orders, wrapping of arrangements, walking local deliveries in the building, etc.

If you are interested please submit a resume to jasmin@pistilflowers.com
We will contact candidates directly regarding interviews.
Flower Shop Business For Sale
Regency Florists is an established, well known, premier Flower Shop business that has been operating at this location for 38 years.

Regency Florists Design, Décor and Gifts offers fresh flowers, floral arrangements and plants.
A large selection of art, gift ware and accessories.
Situated in a high traffic area of North London
Ample free parking and covered sidewalk in front of the store
This store has maintained a loyal clientele and is constantly attracting new customers!
Located in a very busy mall at the corner of Adelaide and Huron Street
Established long term tenants include:
The Beer Store, Wine Rack, Home Hardware, Freshco, Pharmacy, Royal Bank and CIBC.
Extensive client list, repeat customers and weekly corporate account orders with lots of walk in traffic
Leased 1,824 square foot retail store and 423 square foot storage unit which has the potential to grow the business to include wedding rentals, etc.
The owners are looking to retire and are willing to offer training if needed. Business profile and detailed financial information is available upon signing confidentiality agreement. This is a turnkey business with lots of opportunity to increase sales.
Asking Price: $80,000. (Including all inventory)
Visit our Website: www.regencyflorist.com
Please contact us by email at: regency@execulink.com
Midland Flowers is a importer and distributor of fresh cut flowers located in TORONTO. We have been in business for over 15 years.

We are looking for an experienced full time individual to join our sales team. This person will also be responsible for office administration and should be well versed with computer applications like MS Office, Quickbooks etc. Management may also decide other responsibilities as necessary. Should be available to work Saturday and rotational Sunday shift.

If you think you are a fit, send us your resume to :- resume@midlandflowers.net
Phone:- 416-609-3900

Floral refrigerator for sale!
Garden Centre in Vaughan is selling our perfect condition Igloo-brand floral fridge. Measures 17 ft deep by 12 ft wide. Asking price is $6000.
Please contact: truong_linda@hotmail.com
VAUGHAN FLOWER & GIFT SHOP- TURNKEY BUSINESS FOR SALE
This flower & gift shop has been in business for 5 years and is located close to many banquet halls, event venues, funeral parlours, and the new hospital to be built. The business currently employs 6 employees between full time and part time and other freelances. The business is known for it's quality of florals and service, and offers a selection of fresh cut flowers and potted plants, as well as custom urns done seasonally. The business has corporate clients, does weddings, communions, baptisms, engagements, funerals and all other events and maintains a prestige, repeat and refer clientele as well as event planners.
Annual sales are $400,000
Lease is $4,350.50 with $1500 income from tenants
Employees: 6 fulltime/partime/+freelance
No FTD or Teleflora
Private & street Parking available
2 coolers + potential area for a walk-in cooler
New signage 2016
Computer system, website & e-commerce 2016
Alarm system
Located next to Starbucks + other retail
Owner will assist with turnover
Open Tues-Sat, potential 7 days
TURNKEY $150,000.00
SERIOUS INQUIRIES ONLY!
PLEASE CONTACT: DAWNA BORG, B.A.(Hons.) C.Med RE/MAX PREMIER INC., BROKERAGE
416-987- 8000
dawna@dawnaborg.com
JOIN OUR GROWING TEAM
Flora All Occasions Flowers and Gifts is a Brampton florist serving the GTA for 20 years. We are members of FTD and Teleflora. Our expanding family business needs to fill 2 part time positions which can lead to full time. Salary is competitive. Floral industry knowledge, computer skills, verbal and written English are required.
Candidates must be team players, able to stand for 7+ hours, lift 30lbs, have flexible availability weekdays, Saturday and some Sundays. Availability is mandatory for traditional floral holiday seasons. *note: we have a small, friendly cat

General Florist / Designer Duties
Prepare and maintain flowers, plants and shop cleanliness
Interact with senior designers
Basic designing
Customer service by phone and in person
Requirements
CIFD or comparable diploma
One (1) year flower shop experience
Excellent customer service skills
Senior Designer Duties
Produce creative and specification based work to tight timelines
Prepare and maintain flowers and plants and shop cleanliness
Customer service by phone and in person
Requirements
Three (3) years flower shop experience
Familiarity with all aspects of floral design
Outstanding creativity and ability to arrange to tight specifications
Superior customer service skills
Note: *Familiarity with FTD Mercury and POS a plus for both positions.

Please respond with resume by e-mail to: employment.flora@bellnet.ca
David Ghent
(905)846-6111